Become a Doc.Series partner
Expand your business opportunities with Doc.Series. Join other professionals who are increasing the profitability of their business.
Join a fast-growing, as yet untapped market. What happens after paper documents are scanned and digital files are received? Documents are generally poorly organized and managed.
Poor document management. Photocopies, files, printing, archiving, storage, searching. More documents, more files. Always more time to find documents. Waste of time, energy and money. Reduced productivity, delays in day-to-day management...
In the digital age, many companies still use paper to transmit or store information. According to some experts, 85% of small and medium-sized businesses use archaic methods to process their information.
Add a proven EDM solution to your catalog in a dynamic, fast-growing SME market. Financial services, retail, transport, administration, accounting, human resources, logistics, R&D... .
Doc.Series solutions are here to help your customers become more productive.
Our integrator partners are professional software providers who integrate Doc.Series into their existing solution portfolios.
Your advantages as a partner
Competitive profit margins
Exclusive access to the partner portal
Dedicated technical support
Personalized sales support
Access to pre-qualified prospects
Doc.Series free demo licenses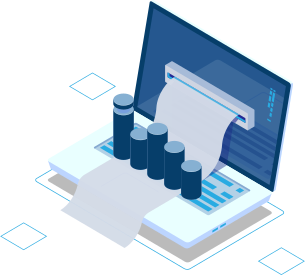 Our Reseller Partners are sales consultants, IT professionals and professional services companies who recommend Doc.Series to their customers.