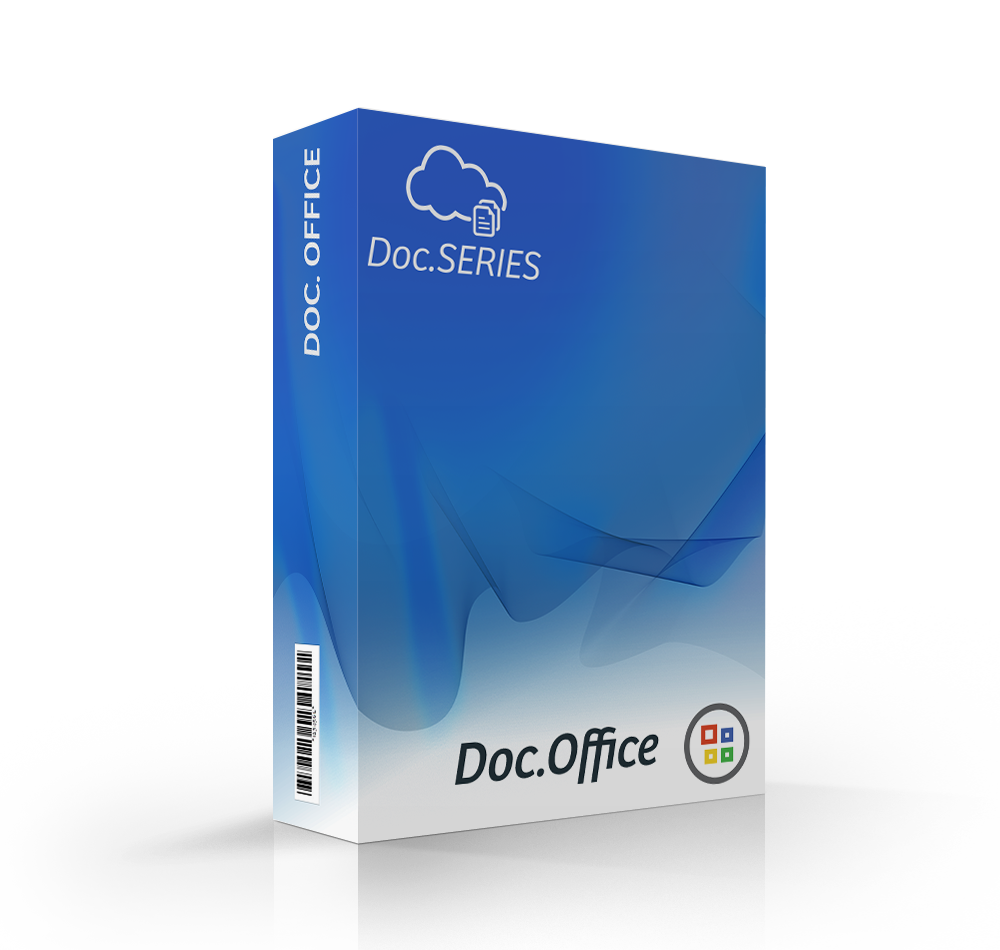 Automatically or manually index and classify all company-generated documents from the Microsoft Office suite (Word, Excel, Outlook, Powerpoint).
Doc.Office lets you convert documents automatically into PDF/A files or leave them in their native format, integrate and transform attachments for Outlook, classify and index them as you wish, and insert them directly into Electronic Document Management from your Microsoft Office applications (Word, Excel, PowerPoint, Outlook).
Thanks to a user interface fully integrated with the MS Office suite, with intuitive ergonomics and full, strong integration with MS Office applications, you'll work faster and more efficiently. Doc.Office is a ready-to-use, modular business application designed to meet the needs of the most demanding users.
Integration with all systems
Doc.Office can also communicate with any ODBC-compatible database. This flexibility makes Doc.Office the ideal application for all users in your organization, enabling them to insert and file all your documents quickly and easily in applications for all systems.
Doc.Office also extends document insertion to the whole company, using not only standard Windows installations, but also Terminal Server and Citrix® servers.
Basic licenses per station.
Customizable indexing mask.
Multi-content management.
Simple, graphic tool configuration.
Integration with Word and Excel.
Outlook integration with attachment management.
Merge documents and attachments.
Automatic data validation and control before export
Individual or combined export of documents
Merge PDF or native documents.
Automatic indexing for forms
Support for all Microsoft Office versions from MS Office 2010 ... MS Office 365
INCREASE YOUR INTERNAL EFFICIENCY
- Eliminate processing and multiple copies.
- No more laborious handling, employees can focus on high value-added tasks.
- Reduce filing and data entry time. - Traceability of actions through the insertion process.
- Traceability of actions through the insertion process.
- This simplifies access to and sharing of information.
- Reduced document processing times thanks to automation.
IMPROVE YOUR COMPANY'S IMAGE
Efficient information processing improves a company's relations with its environment.
Response times are getting shorter.
Choose the right plan for you
MS-Office integration (Word, Excel, Outlook, PowerPoint)
Automatic PDF/A conversion
MS-Office integration (Word, Excel, Outlook, PowerPoint)
Automatic PDF/A conversion
Billing: One-off, plus annual maintenance