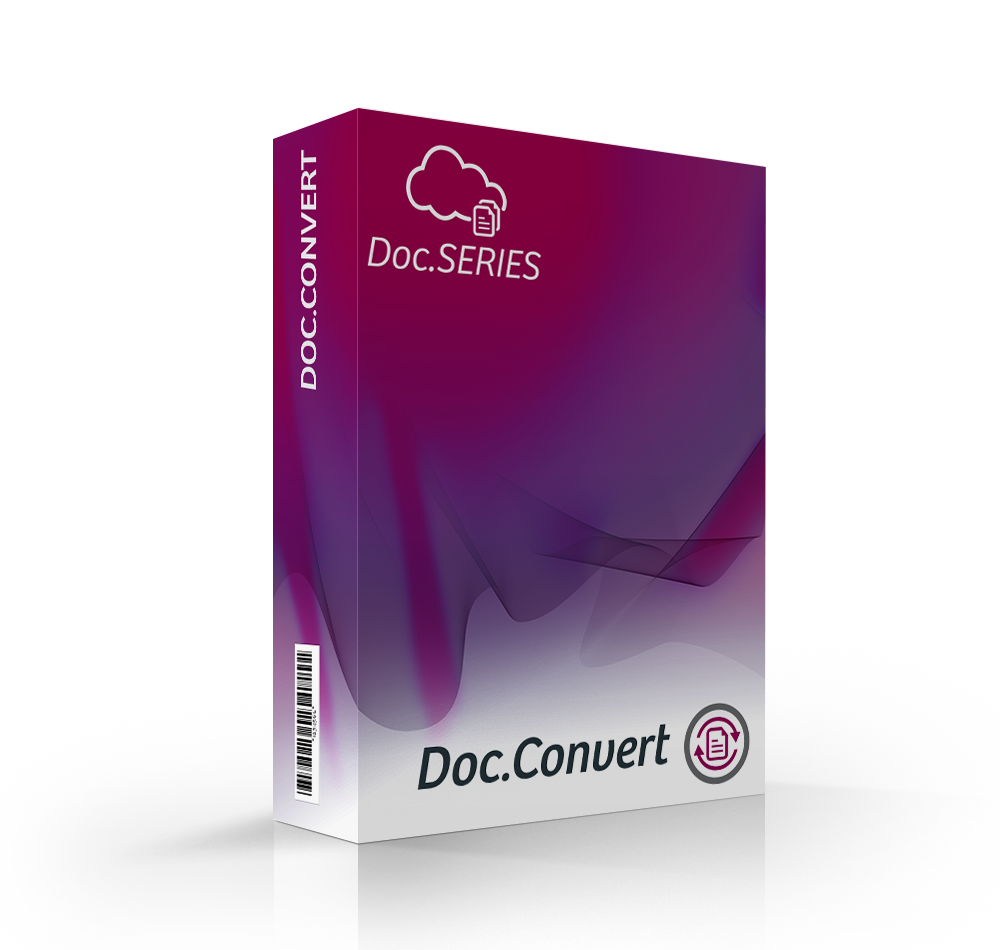 The professional mass conversion solution featuring an ocr motor.
Doc.Convert enables companies to convert files into the desired format. This professional solution enables mass processing from a few hundred to several million documents.
Doc.Convert is a powerful tool for the most demanding users. The software lets you plan file transformations from multiple input sources (source directories) to multiple output sources (destination directories).
The solution can OCR files and transform images into PDF/A fulltext documents.
Thanks to a user interface designed entirely with you in mind, the solution can be set up in just a few clicks, and monitored via a dashboard for a perfect audit of transformations.
Basic licenses per station.
Image-based OCR with no limit.
Numerous input formats (Bmp, Tiff, Jpeg, Pdf, PDF/A, Pdf fulltext).
Numerous output formats (Bmp, Tiff, Jpeg, Pdf, PDF/A, Pdf fulltext).
Observation of source directory for processing.
Parallel processing of multiple directories.
Automatically rotates pages upside down.
Connection to multifunction output for OCR processing.
Doc.OCR text recognition software, an integral part of Doc.Convert, helps you create searchable files (PDF and PDF/A fulltext) from image files (PDF Image, Jpeg, Tif, BMP).
Doc.Convert has a very fast optical recognition engine, and can convert uneditable PDFs into a text document with no further problems.
INCREASE YOUR INTERNAL EFFICIENCY:
No more laborious handling, employees focus on high value-added tasks
Connects with all systems
An ideal complement to a multifunction copier.
Choose the right plan for you
Format conversion (Image, PDF, Office)
Billing: One-off, plus annual maintenance