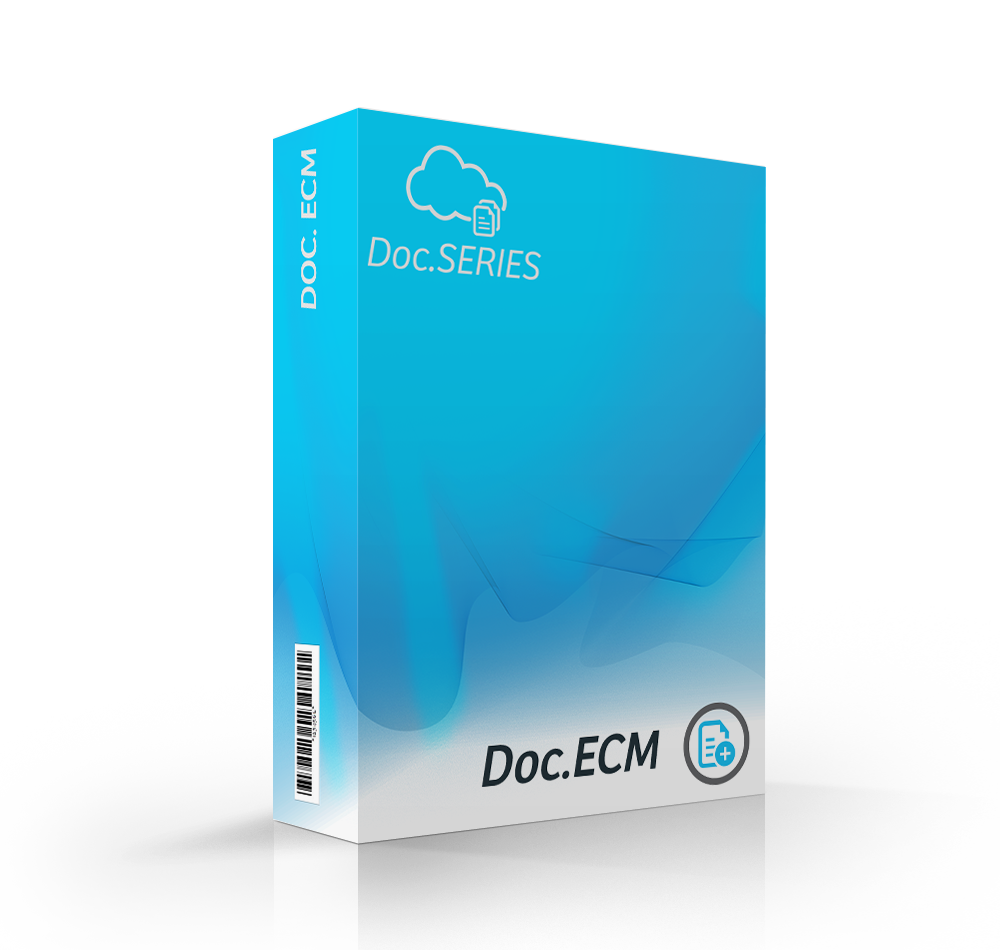 Access your documents comfortably, anywhere and without wasting time, thanks to Doc.ECM.
You have access at all times to all your documents, and therefore to all your company's knowledge. Doc.ECM is the solution for all your documents. It replaces your filing cabinets and suspension files, and therefore all your company's paperwork. It manages, stores and archives the contents of your company directories and shares, including all e-mail. With Doc.ECM, you can organize, process, share and retrieve all your company's vital content from a user-friendly, simple, modern and ergonomic interface on your desktop or tablet.
Doc.ECM adapts to the needs and scale of your business. Whether you have three people or several hundred users, Doc.ECM is designed to grow with your organization. Its ease of implementation means you can, for example, start out in one department to experiment with the system, and then roll it out across the whole company.
Management of all company documents (supplier invoices, customer files, human resources, projects, quality documents, production, insurance files, patient files, contracts, etc.).
Support for all document formats: scanned paper, email, office documents (PDF, Word, Excel, etc.), documents from business applications, digital documents.
All documents are logged and traceable.
Lifecycle management of all documents by type.
Detailed modification history for each document.
Detailed traceability of modifications to each document.
Internal document viewer.
Rights management by document type and document metadata.
Automatic version management.
Comments on each document.
Evolving and specific classification plans (type of content).
Powerful, simple, multi-criteria search engine.
Custom search configuration.
Archiving and signing documents with probative value.
Customizable task and workflow management to match your business processes and tasks.
Notification and alerts on a document or documents.
Support and management of custom PlugIns.
Two-factor authentication.
Integration with third-party applications.
Managing content and processes on mobile devices.
Document distribution and sharing.
Simple export of documents and metadata.
Management of linked metadata in filing plans.
Automatic change of document status according to defined rules.
Compliance with archiving guidelines.
Integrated e-mail with document merge.
Tablet-compatible responsive application.
100% compatible with all types of terminal via HTML5-compatible Internet browser.
In short, Doc.ECM is a high-performance solution that will meet all your company's information management and optimization needs. Its performance, rich functionality and unrivalled ergonomics will enable you to significantly improve information processing and optimize your processes.
Paper and digital documents can be archived directly according to the defined filing structure, or can arrive in electronic trays for processing, just as if you were receiving them on your desk, then you can sort and organize them. You can add your own comments, signatures and endorsements. The possibilities are endless, and will help you to do away with paper.
Choose the right plan for you
(Doc.Series Server or Partner)
(Local server installation)
Disk space: Unlimited (on client server)
Billing: One-off, plus annual maintenance